Scientific Officer position at MedPAN Organization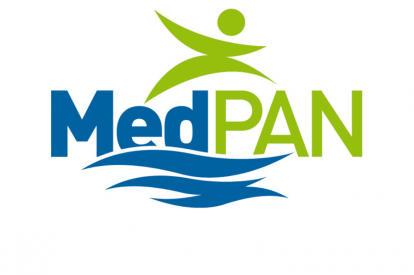 Scientific Officer Position
Since 1990, the Mediterranean Protected Areas (MedPAN) network brings together the managers of Mediterranean Marine Protected Areas and supports them in their management activities. The MedPAN organization became a legally independent structure at the end of 2008 and staffed its permanent secretariat at the end of 2009. The purpose of the organization is to promote the creation, perpetuation and operation of a Mediterranean network of Marine Protected Areas.
The MedPAN proposes a job position as Scientific Officer who will be assisted by a Project Officer for the regional workshops and the management tools, a Project Officer for the database, and a Communication Officer for the distribution and dissemination to the general public of the scientific publications.
Job description
The tasks of the Scientific Officer include:
Coordination of the Mediterranean MPA database project, the new 2012 status of MPAs and the launch of network-wide monitoring activities,
Coordination of the 2011-2012 call for small projects on MPA management support,
Scientific supervision of the annual regional exchange workshops and the training of MPA managers, the management tools and the 2nd Conference of Mediterranean MPAs in 2012,
Implementing and leading the MedPAN network Scientific Committee and elaborating a scientific strategy for the organization,
Information awareness, distribution and dissemination to the general public of MPA-related scientific publications,
Fundraising for research at a national, European and international level,
Coordination with the scientific projects carried out in the Mediterranean and elaboration of partnerships with research organizations and networks of scientists including the CIESM,
Participation and representation of the MedPAN network in scientific and technical meetings organized in the Mediterranean and worldwide,
Requested qualifications / Knowledge / Experience
Doctorate in marine biology, oceanology or related fields.
At least 10 years' experience, with increasing responsibility in project development, planning, implementation and management, including a minimum of five years' experience at an international level in biodiversity conservation, fisheries management and protected areas related fields. Collaboration and partnership experience in scientific projects related to the marine environment is desirable.
Fundraising experience.
Knowledge of the international, regional and European legislations and policies related to the environment, the fisheries, the conservation, the marine environment and the sustainable development is desirable.
Fluency in oral and written French and English is required. A good knowledge of another Mediterranean language would be an asset.
Contract period and location
This is a permanent contract.
This position will be based at the MedPAN organization headquarters in Hyères, France. Extensive travelling in Mediterranean countries will be required.
Annual gross salary: 33 000 euros.
Interested candidates should submit a cover letter and resume to Mrs. Purificacio Canals, President of the MedPAN organization, pcanals@tinet.org and copy Mrs. Marie Romani marie.romani@medpan.org.
Application deadline: 28 February 2011.
Source: MedPAN NewsLetter