05/23 : Call for consultancy for the Med-Monk Seal Project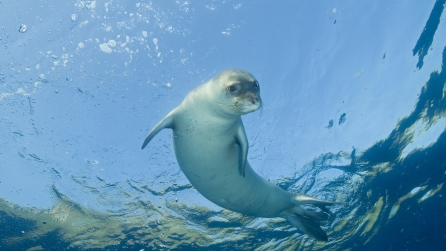 SPA/RAC is seeking a consultant to provide technical assistance in SPA/RAC coordination and implementation of the Med-Monk Seal Project.
The main objective of this consultancy is to assist the SPA/RAC team in implementing the Med-Monk Seal Project "Enhancing knowledge and awareness on monk seal in the Mediterranean" funded by the Monk seal Alliance.
The consultant will work closely with the Programme officer in charge of Species programme to mainly follow-up the technical, financial and administrative implementation of the project activities.
She/He will assist with tasks such us organizing online and in-person technical meetings, training sessions and fieldwork planned within the Med-Monk Seal project' partners. Additionally; producing and reviewing meetings minutes, training reports, technical progress and financial reports, project activities deliverables and products such as documents, brochures, and reports ; drafting terms of reference, bidding documents, contracts, memoranda of understanding with relevant actors, and any other relevant materials necessary for the proper implementation of the project activities.
Interested candidates are invited to submit their proposals electronically to car-asp@spa-rac.org no later than 11:59 pm UTC+1 (Tunis Time) on May 22, 2023. For more information, please refer to the Terms of Reference.