11/20: Launch of the Online Working Groups in the framework of the 2020 Mediterranean MPA Forum process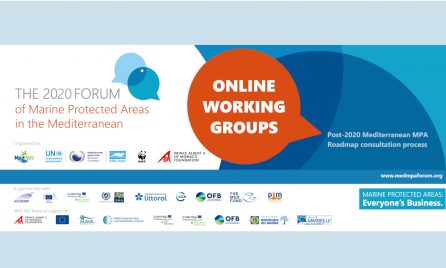 A series of Working Groups are set up under the leadership of UNEP/MAP-SPA/RAC, MedPAN and WWF to draw up recommendations, in preparation of the Post-2020 MPA roadmap.
The Specially Protected Areas Regional Activity Centre (UNEP/MAP-SPA/RAC), the Network of Marine Protected Areas Managers in the Mediterranean (MedPAN), the World Wide Fund for Nature (WWF) through its Mediterranean Programme, and their partners, set up a series of online Working Groups, within the framework of the third edition of the Forum of Marine Protected Areas (MPAs) in the Mediterranean.
As a reminder, the 2020 MPA Forum process will be carried out within two major steps: an online consultation process (October 2020 to February 2021) and a face-to-face event that will be held in late 2021 or early 2022. The first step will allow the preparation of a pre-finalized Post-2020 MPA Roadmap while the second step will lead to its finalization, with the integration of the outcomes of global and regional strategic processes (Post-2020 SAP BIO, Barcelona Convention Strategy on MPAs and OECMs, Post-2020 Global Biodiversity Framework, etc.).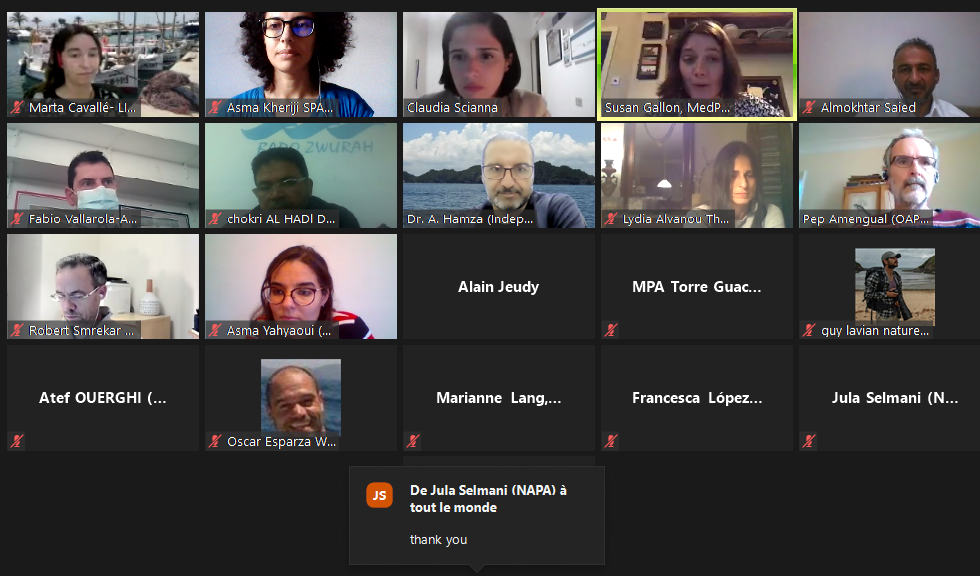 Working Group session on management and Knowledge for English speakers, held on November 17th, 2020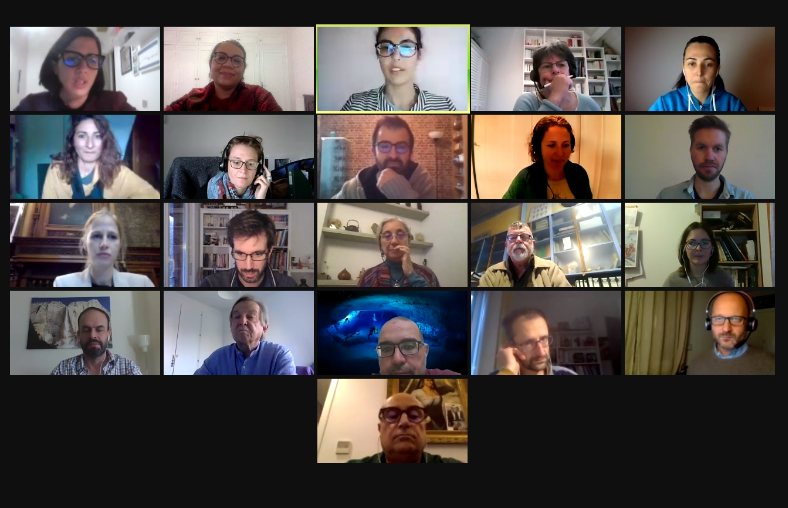 Working Group session on Sustainable financing, held on November 20th, 2020
The Working Groups sessions have been started on 16 November 2020 and will continue until 27 November 2020. Around 20 Mediterranean stakeholders with different experience and expertise and coming from various affiliations and backgrounds are involved in each session. They mostly belong to regional and international organizations, MPA national and local institutions, economic, fisheries and law sectors or work as MPA managers, researchers or experts.
The discussions will focus on the main limiting factors that Mediterranean MPAs face. These limiting factors were identified thanks to the short questionnaire disseminated in October 2020 among the wide MPA community, and cover 5 thematic areas:
Governance and Policy
Management and Knowledge
Legislation and Enforcement
Sustainable financing
Capacity and Awareness
The Working Groups sessions will lead to concrete and practical recommendations, that will help developing the first draft of the Post-2020 MPA Roadmap by February 2021.
If you wish to subscribe to the MPA Forum mailing list to be receive information about the process, please contact us on the MPA Forum email address: contact@medmpaforum.org
Forum partners: ACCOBAMS, Conservatoire du littoral, European Commission (DG Environment), European Topic Centre/University of Malaga (ETC-UMA) /Mediterranean Biodiversity Protection Community (MBPC), IUCN Mediterranean Cooperation Centre (IUCN-Med), French Biodiversity Agency (OFB), The MedFund, Mediterranean Small Islands Initiative (PIM)
With the financial support of: Prince Albert II of Monaco Foundation, European Commission (through the IMAP-MPA Project), MAVA Foundation, French Facility for Global Environment (FFEM), INTERREG-Med MPA NETWORKS Project, INTERREG- Med Mediterranean Biodiversity Protection Community (MBPC) Project, French Biodiversity Agency (OFB), City of Marseille, Bouches-du-Rhône Department