06/20: Call for consultancy for MPA institutional capacities assessment in the Southern and Eastern Mediterranean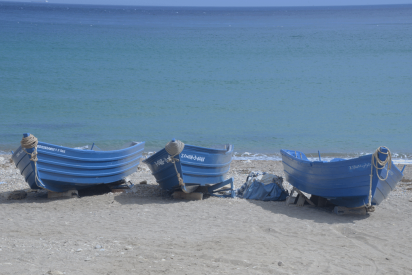 SPA/RAC launches a call for the provision of consultancy services for carrying out an assessment of institutional capacities for the establishment and management of Marine Protected Areas (MPAs) in the Southern and Eastern Mediterranean region
In the framework of a collaboration with the International Union for Conservation of Nature and Natural Resources (IUCN) and the World Commission on Protected Areas (WCPA), SPA/RAC launches the call for consultancy n° 09/2020_SPA/RAC, aiming at assessing institutional capacities for the establishment and management of marine protected areas in seven Southern and Eastern Mediterranean countries: Algeria, Egypt, Lebanon, Libya, Morocco, Syria and Tunisia.
Proposals must be received by e-mail at the following e-mail addresses: car-asp@spa-rac.org; cc: souha.asmi@spa-rac.org, no later than Sunday 21 June 2020, at 23:59 (UTC+1).
The terms of reference, conditions of participation and other information concerning this call for consultancy are detailed at the following link.